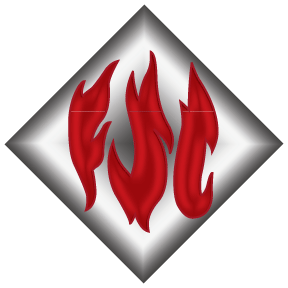 Welcome to Fire Side Creations LLC

Home of The Lost 77 Worlds Post Apocalyptic RPG based on Apocalyptic SpaceTM, Mutazoids PA-RPG, Dragonscales Fantasy RPG, and the Cross Worlds Adventures and App for multiple game systems.
News from the Apocalyptic Future - September 2019

We will be running at least one game of Dragonscales for AetherCon.com this November. A second game of 77 Worlds may also be added if time is available.

The remaining Adventure modules for both The Blasted Earth (77 Worlds) and Dragonscales are nearly complete. All that remains before shipping are the maps. We also have several new Adventures and two new Anthologies that should ship in the next month.

PDF's are

now

generally available to everyone who has purchased a physical product. Register your product by sending an email to

This email address is being protected from spambots. You need JavaScript enabled to view it.

to gain access to the PDF for free.

The Lunar Resort Anthology Volume 2 is now available in the store as a book and as a PDF.

Dragonscales Fantasy RPG is now available in Print and in PDF. http://firesidecreations.com/epdf-2

Q&A with Stephen A Lee and James M Ward discussing Dragonscales. https://gmshoe.wordpress.com/2018/06/14/qa-james-m-ward-stephen-lee-dragonscales/
Both the Forgotten Dungeon (TFD) mega-module and its companion Mirror Mirror are now available in the store CLICK HERE.
---
Special Product(s):

The CS Bonnie Brown for Metamorphosis Alpha is now available in print and as a PDF.
Don Higgin's 365 art book is now available. This book of illustrations covers includes subjects across the board and includes several 1,000-word stories about many illustrations written by various authors. A picture is worth a thousand words after all.

"The Adventurers' Practical Guide to Alchemy and Herbalism™" by Moses Wildermuth is now available.

---