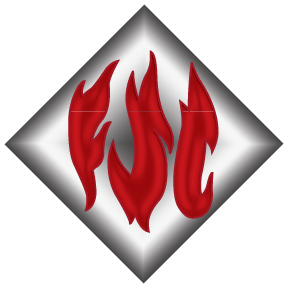 Welcome to Fire Side Creations LLC

Home of The Lost 77 Worlds Post Apocalyptic RPG based on Apocalyptic SpaceTM, Mutazoids PA-RPG, Dragonscales Fantasy RPG, The Geneva Caverns Adventures (WCS, 1e/5e), and the Cross Worlds Adventures and App for multiple game systems.

News from the Apocalyptic Future - April 2021

In Development: Age of Invention (AoI) is a steam punk/1890's Horror RPG
In Development: Western Frontier (Western Apocalypse RPG) is a new twist on the Wild West

The Geneva Cavern series is now available in the store for print and PDF - April 2021


FSC has upgraded direct sales for collectors. Over the next few months, our game modules that are not perfect bound will ship in plastic sleeves ideal for collectors to keep your copy looking new for decades.

PDF's are

now

generally available (

FREE

) to everyone who has purchased a physical product. Register your product by sending an email to

This email address is being protected from spambots. You need JavaScript enabled to view it.

to gain access to the PDF for free.

The company is more profitable this year than in 2019 and we have a great line up of new offerings and free downloads that will roll out for all our games and for games we have all loved over the last 40 years during 2021. Thank you for your support and we hope each and everyone one of you ends the year on a positive note as we move through these strange times. Hopefully, 2021 will bring us all a better tomorrow.

Stay Free.



---
 Media Links
Q&A with Stephen A Lee and James M Ward discussing Dragonscales. https://gmshoe.wordpress.com/2018/06/14/qa-james-m-ward-stephen-lee-dragonscales/
Special Products

The CS Bonnie Brown for Metamorphosis Alpha is now available in print and as a PDF.
"The Adventurers' Practical Guide to Alchemy and Herbalism™" by Moses Wildermuth is now available.

---